Little Parakeet, LLC
Sensari Incense & Incense Holders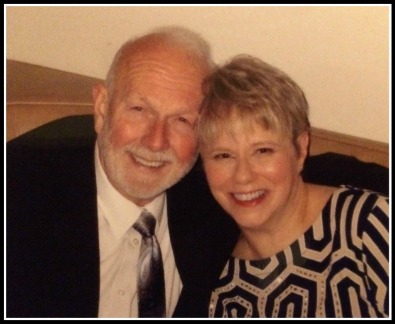 That's me, Dotti, and my Husband Art
We've been married since 1971 and have a daughter, Carissa and a son, Evan. We've been blessed with 5 amazing (of course) grandchildren, Cassady, Ethan, Wren, Hadley and Miles. They are all the lights of our lives.
When I left my position as a business consultant with an international consulting firm a few years ago, I wasn't ready to retire. I had no interest in working for somebody else, either. It was time to start a new business.
I've been in business for myself before, and Art has owned his own business for 40 years, so the idea wasn't foreign to either of us. Being a bit of a techy nerd with a creative streak, I knew that the Amazon model would be a good fit. So it was time to create a new product.
People say I have an extreme sense of smell, and it's true. I smell things before other people do and sometimes sense things that nobody else even notices. It turns out that my "super power" is a perfect fit for a company that sells smells.
So after about a year of searching and testing, I found a master incense dipper who was just right, and began formulating scents. I create a scent, he dips it, then I test it personally. When I'm creating a new gift set, I turn our home into a test lab where a different new scent is burning in every room. Then I walk from room to room inhaling and taking notes. Sometimes the scent is perfect on the first try, and sometimes it needs a little change. I love this process. It is way too much fun to be called work.
In a short time, our loyal incense lovers have burned over 2,000,000 Sensari sticks and cones. We actually went through all our invoices to figure this out!
Art or I touch every single stick as we inspect, count, label and package our products. Usually while watching a detective show on TV or commandeering the dining room table. We dip and ship our Amazon products in small batches to make sure it's always fresh. Also, there's only so much room to store thousands of incense sticks in our home (which always smells really good).
For our Private Client Bundles that you order from this website, we don't dip it until we receive your order. As a result, it may take up to 2 weeks for you to receive it, frequently because of the weather, but it's well worth the wait.
Our incense is hand-made, here in America and we intend to keep it that way. We're also very environmentally conscientious, and reuse every single box and piece of wrapping paper we can. Our incense is packaged nicely yet conservatively to avoid unnecessary landfill, and of course, our sticks are biodegradable.
We're committed to making the most unbelievably fantastic-smelling incense on the planet and treating you like royalty. We think we've succeeded, and hope you agree.

Our one goal...to give you rich, luxurious scents that raise your spirits and enrich your life. Your happiness is all that matters.
Our whole company consists of us, our Master Dipper and the craftsman who makes our large wooden incense burners, and the buck stops with me.
I'm the one you talk to if you need anything at Dotti@Sensari.com. I'll always answer your email.
​ Don't just burn incense....Light a Sensari.

"The vendor cares about the product, quality assurance and most importantly, customer satisfaction. It's as if I walked into a boutique and I was the only customer in the shop."
Falco DiCielo, Customer

"The packaging is obviously done with care, and I LOVE that this product is made in the U.S. I will definitely buy again. And again. And again."
Karen E. Schaeffer, Customer

"Absolutely in love! love the burner, piece of art really. Love the incense sticks ! Very very good quality!!!! Going to order more incense from them tonight! I love they are their own little business and here in the United States."
Terri Ellison, Customer